(March 2007) We are pleased to announce that we have purchased an exceptional New Forest stallion prospect, Riddersholm Clinton, in Denmark. Thanks to Connie and Henning Riddersholm for selling this remarkable youngster to us! For more information, visit his page, linked above.

(April 2007) Clinton will be imported on April 14, 2007. Check back for more photos and news after his arrival.

(APRIL 2007) CLINTON HAS ARRIVED, SAFE AND SOUND! He is such a gentleman with that fantastic New Forest temperament. We have high hopes for this fancy fellow!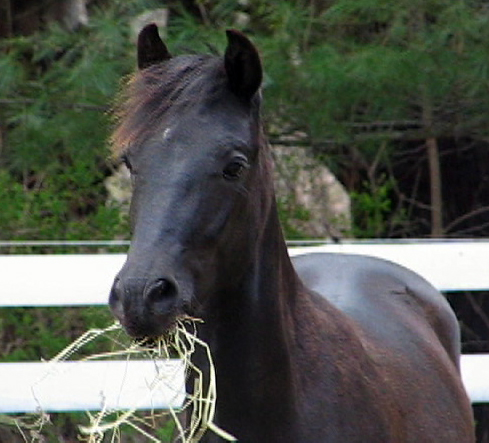 Making himself at home.
(July 2007) Cheval de Bois Marie Antionette went to her first show - ridden by an eight year old in short stirrup and a 16 year old in long stirrup - Marie brought home great ribbons in every class, including winning a competitve long stirrup class with a rider who has never shown before. She handled the whole day, from standing for braiding to braving the warmup ring, as if she has been showing her whole life! Thanks Tess and Angela!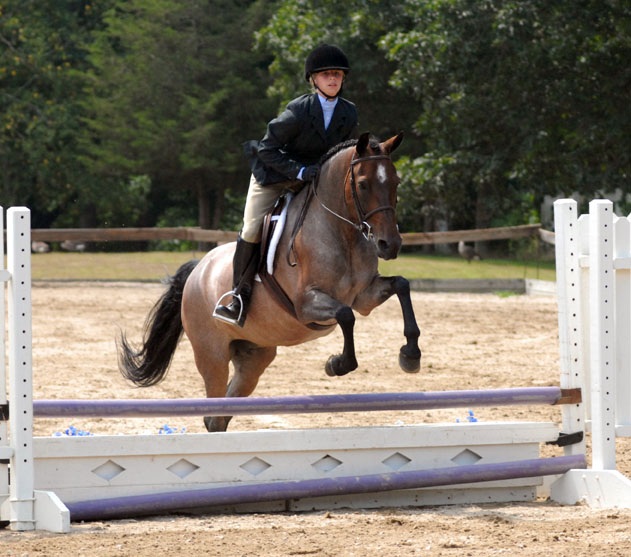 (August 2007) - CDB Marie Antionette moved up to pre-children's for her (and her 16 year old rider's) second show. Again they got great ribbons and were stars the whole long, hot day! Both pony and rider have only been jumping courses for a month!! Thanks again Angela.
Riddersholm Salem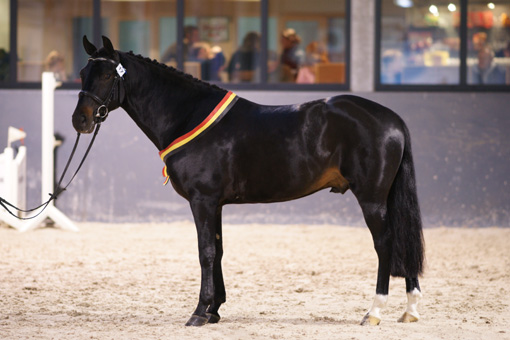 (November 2007) - Clinton's 4 year old 1/2 brother (same dam), Riddersholm Salem, was just named the National Champion Stallion of Belgium at the 2007 stallion licensing.
Riddersholm Salem