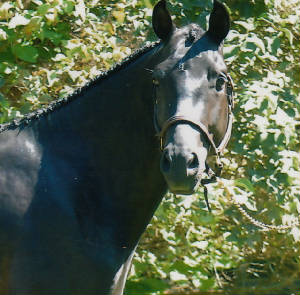 Riddersholm Clinton
(DECEMBER 2009) RIDDERSHOLM CLINTON is the 2009 USHJA ZONE 1 HORSE OF THE YEAR Pony Hunter Breeding 3 year old CHAMPION!
(OCTOBER 2009) Clinton's older 1/2 brother, Riddersholm Salem, won the National Champion title at the National Stallion Licensing of the Belgium New Forest Pony Society, for a remarkable third year in a row!
Click here for a link to pictures and results of the BNFPS National Stallion Licensing.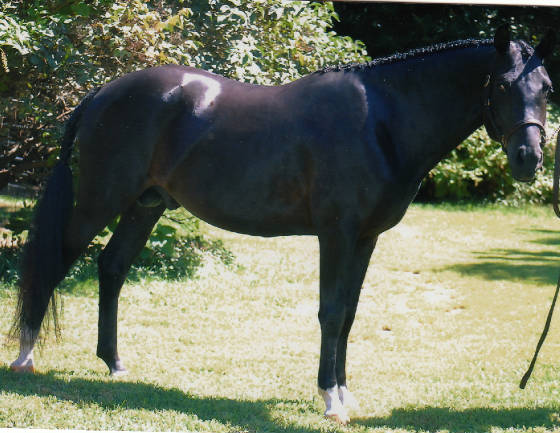 Riddersholm Clinton
(August 2009): Riddersholm Clinton was Reserve Champion pony hunter breeding at the Mystic Valley Summer Festival (AA) and won the pony hunter breeding, 3 year old class.
Cheval de bois Marie Antionette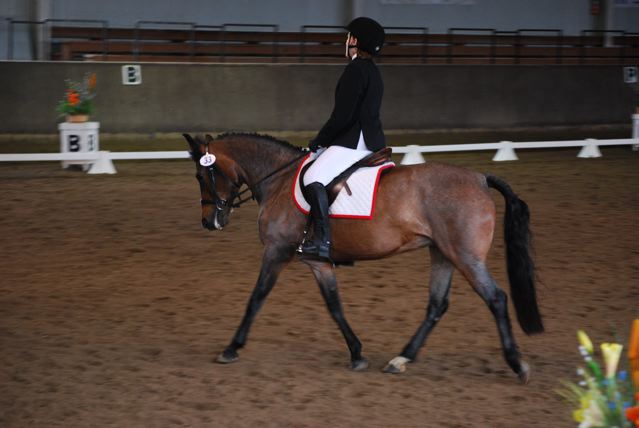 (June 2009) We sold Wonder's dam, Cheval de bois Marie Antionette, to Canada this spring. Marie was bred back to Wicked Courtjester before being exported so her new owner, Anita, could look forward to a full sibling of Wonder next spring. At Marie's first show with a student of Anita's, she ended up reserve champion of her division with a 2nd and a 3rd in training level 1 and 2 respectively - good pony!
(February 2009) The first foal crop of Firfod Jetset (Clinton's sire) is now old enough to be presented to inspections. Two 3 year old stallion colts were presented at the Danish stallion election (Lundemarksgaard Hokus Pokus and Gay Count Zidan), not only were both accepted with provisional licenses, but were first and second respectively! This means, that of 4 sons presented as stallion prospects, 100% were accepted [Strandgardens Thor (Germany) and Riddersholm Clinton (USA) were the other 2].
HERE IS A LINK TO A DANISH WEBPAGE WITH PICTURES OF THESE STALLION SONS OF FIRFOD JETSET
Manoravon Master Muffin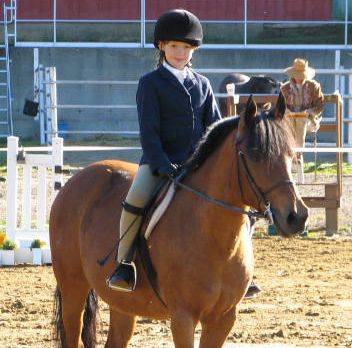 (January 2009) - Our medium pony, Manoravon Master Muffin, had a successful year in the walk/trot division with rider Melody Newman. Muffin ended up as 2008 High Point Pony with the New Forest Pony Society of North America (NFPSNA). Melody was 2008 High Point Exhibitor/Rider and the pair was also the 2008 Walk/Trot Junior champion!